"Better spend your saving to fill your new house (home) rather than blew it all at once on your wedding day."
That's what our friends told us when we're getting married. Definitely not a popular quote for wedding vendors (lol) but the truth must be spoken! — Not only with material but as well with all other investment, time and efforts.
It is quite uncommon practice, but marriage education (or pre-marital counseling) is one of the things I know is good. To learn and study the nature and purpose of marriage, to live united, to handle fight and conflict in healthy way, and other things. It's one of good areas on which you could invest your time, not only to prepare that one wedding day, but for the eternity after you said you'll do :)
Now back to the saving! You'll heard a lot to save money on your wedding, and one of the most popular tips is to DIY (Do It Yourself). It will be a nightmare if you have no idea what you're doing, but if you're a crafty person and have a tasteful skill, you could make literally any places beautiful!
Leyda, the Bride, was once a florist, hence her DIY project are just amazing. It's a backyard wedding, with a mid-size tent on the front lawn. Simple but sublime! Enjoy.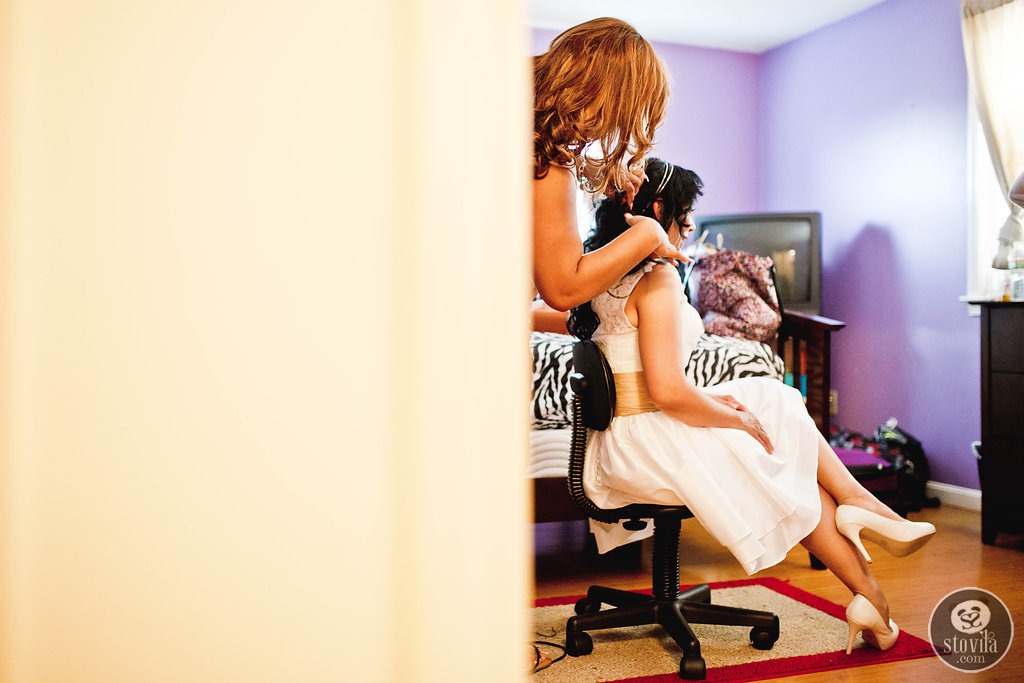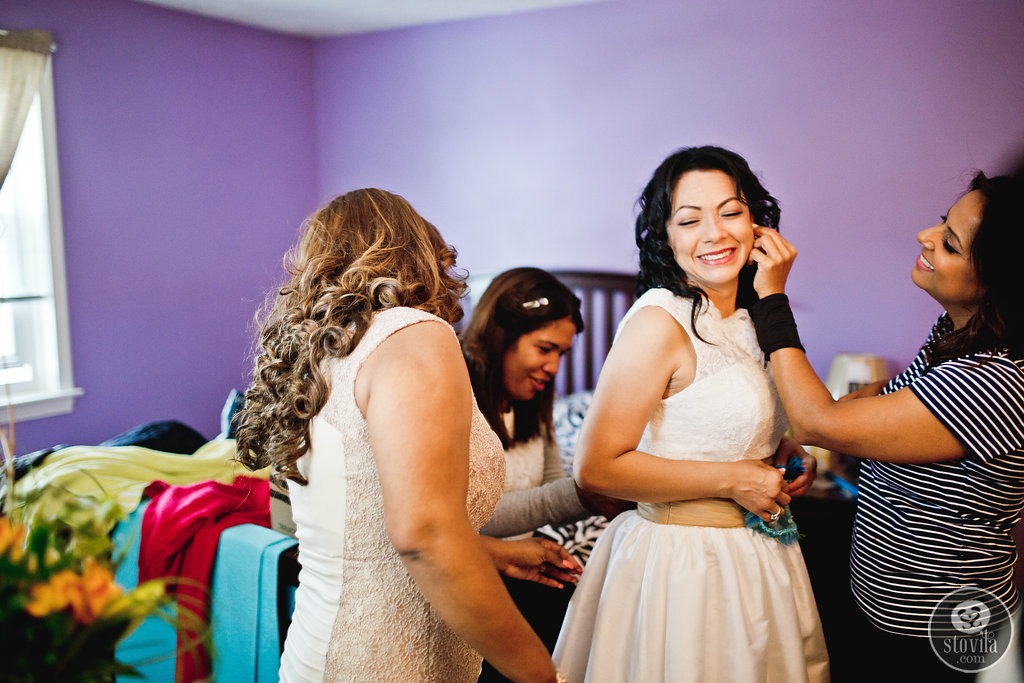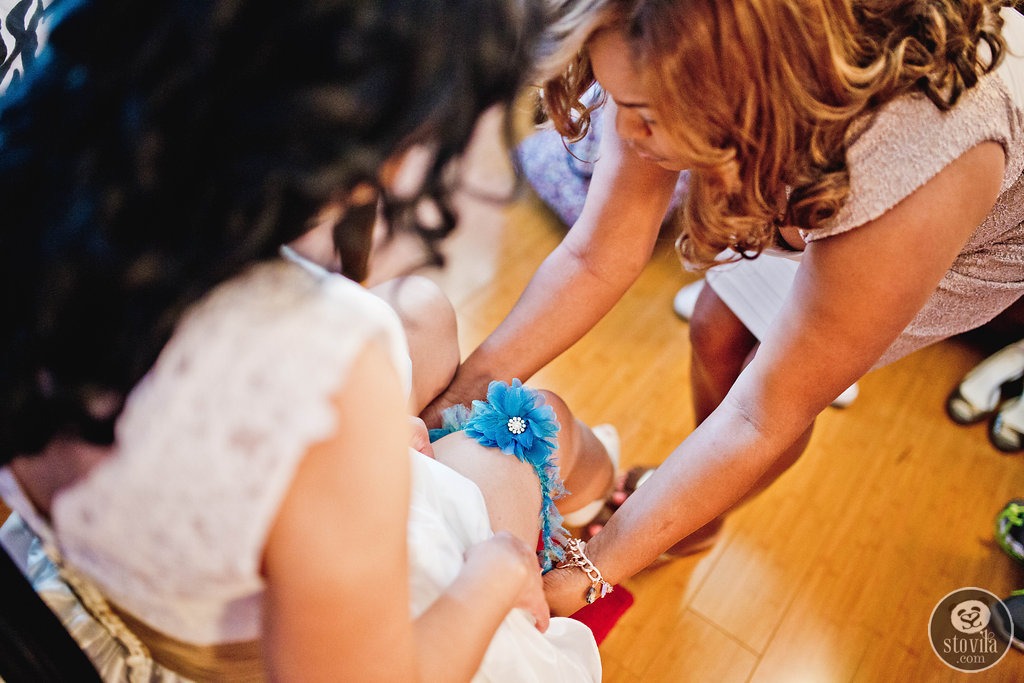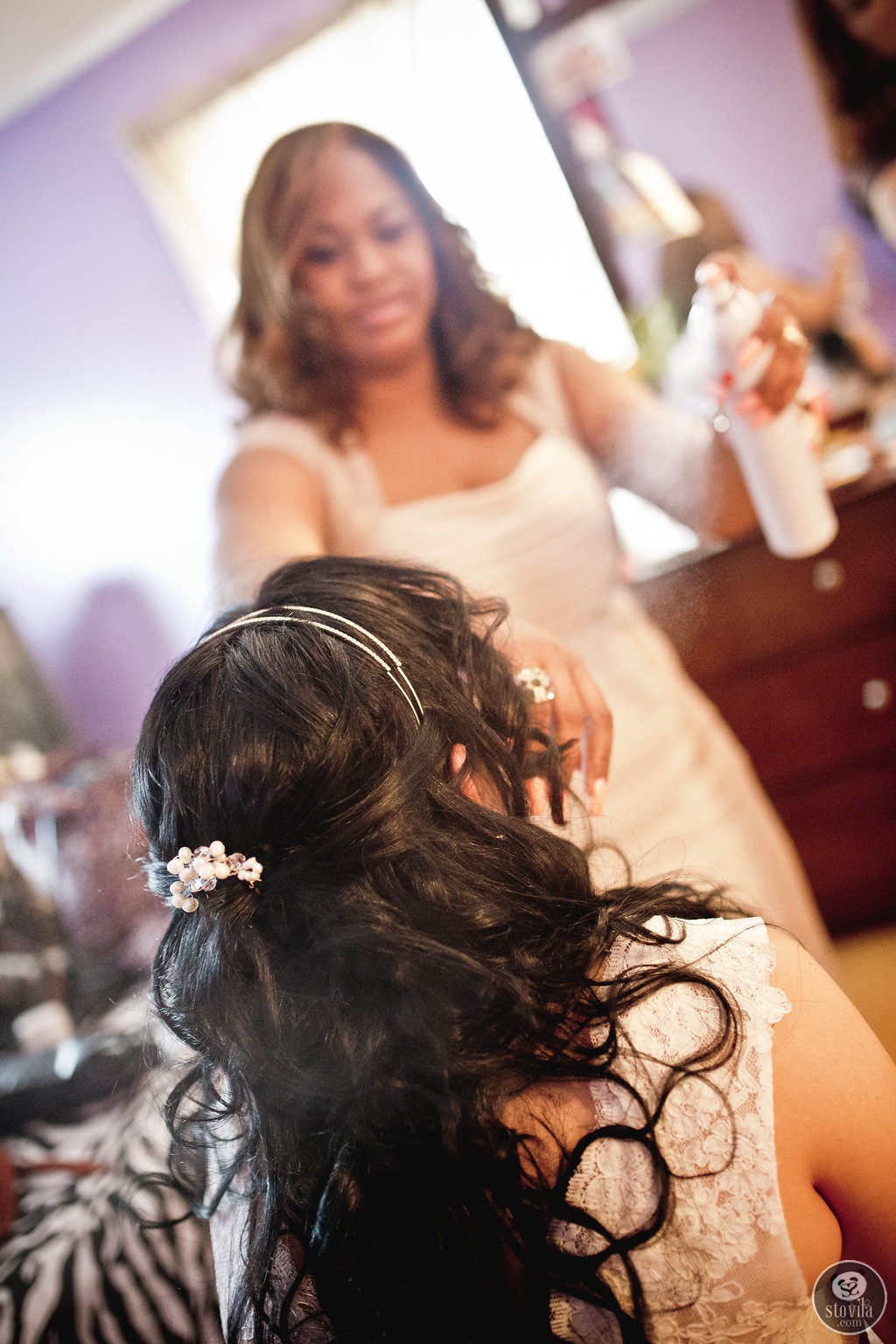 Now, let's start with some DIY gallery.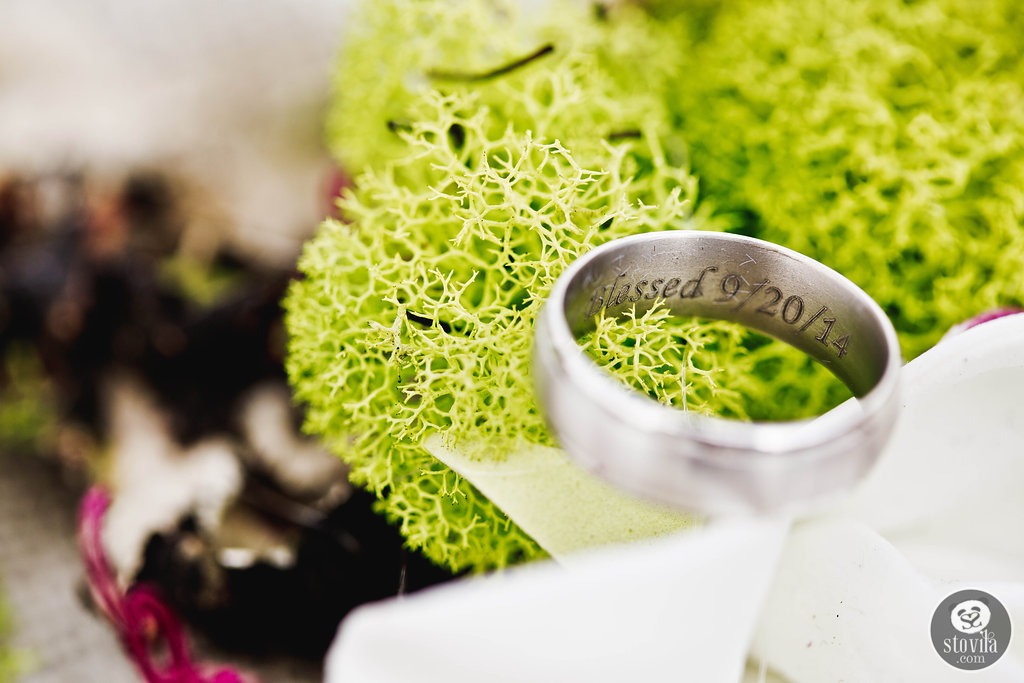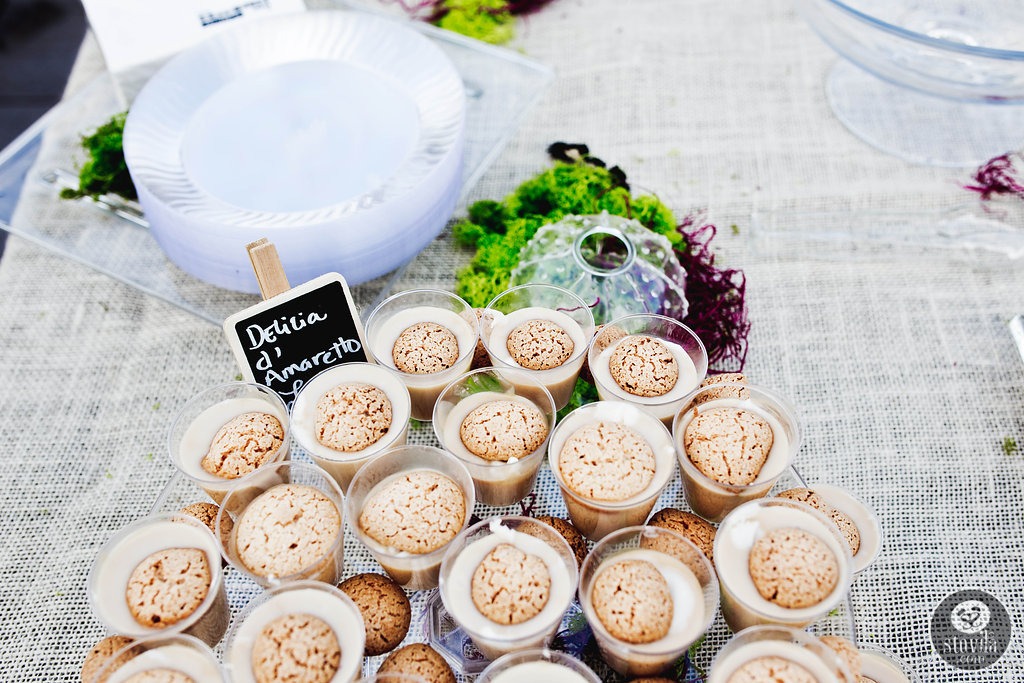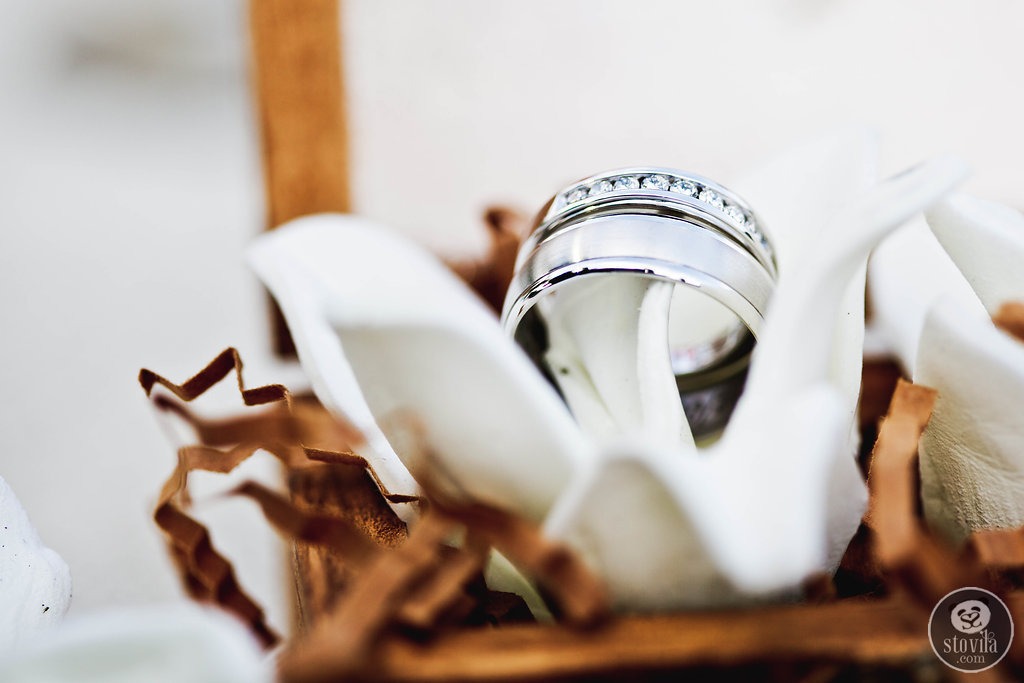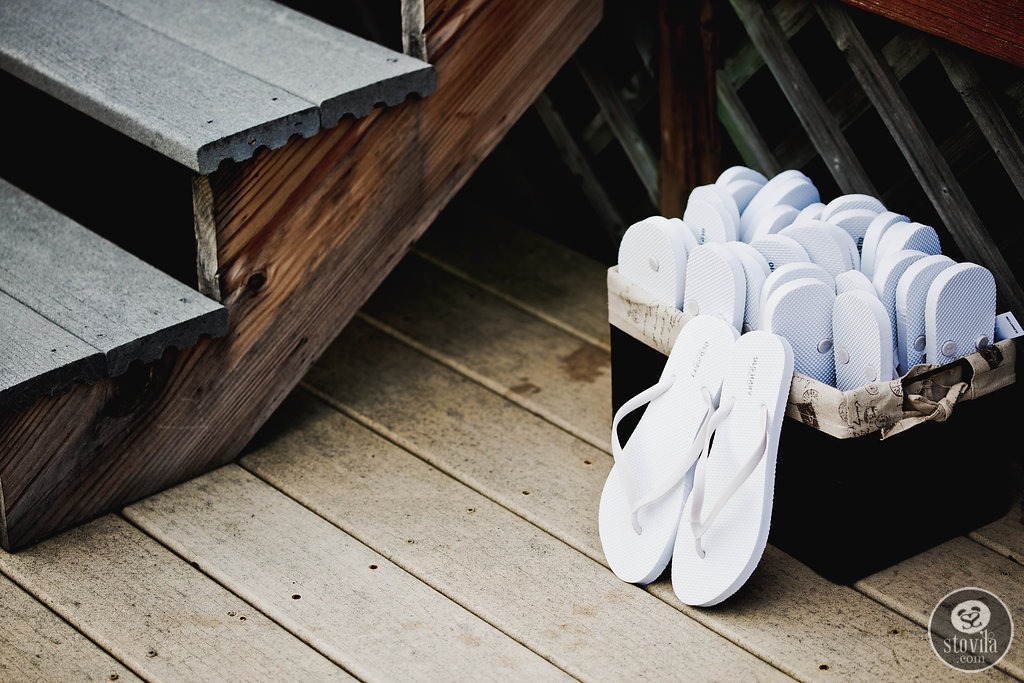 Specially prepared for all the girls who got sick and tired with high-heels and stilettos :)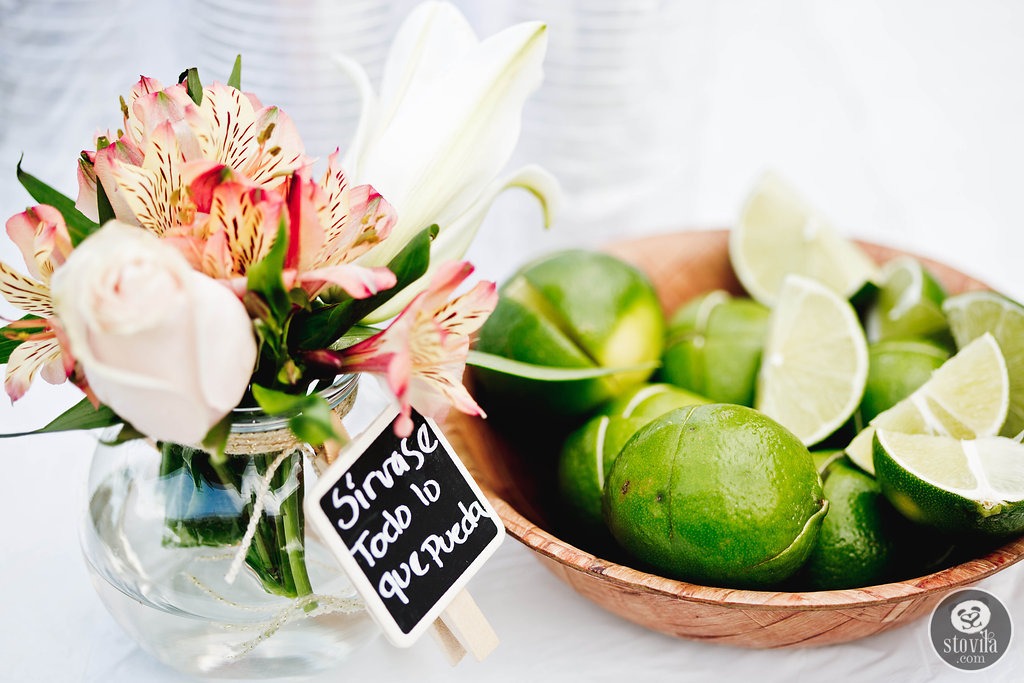 More DIY stuff!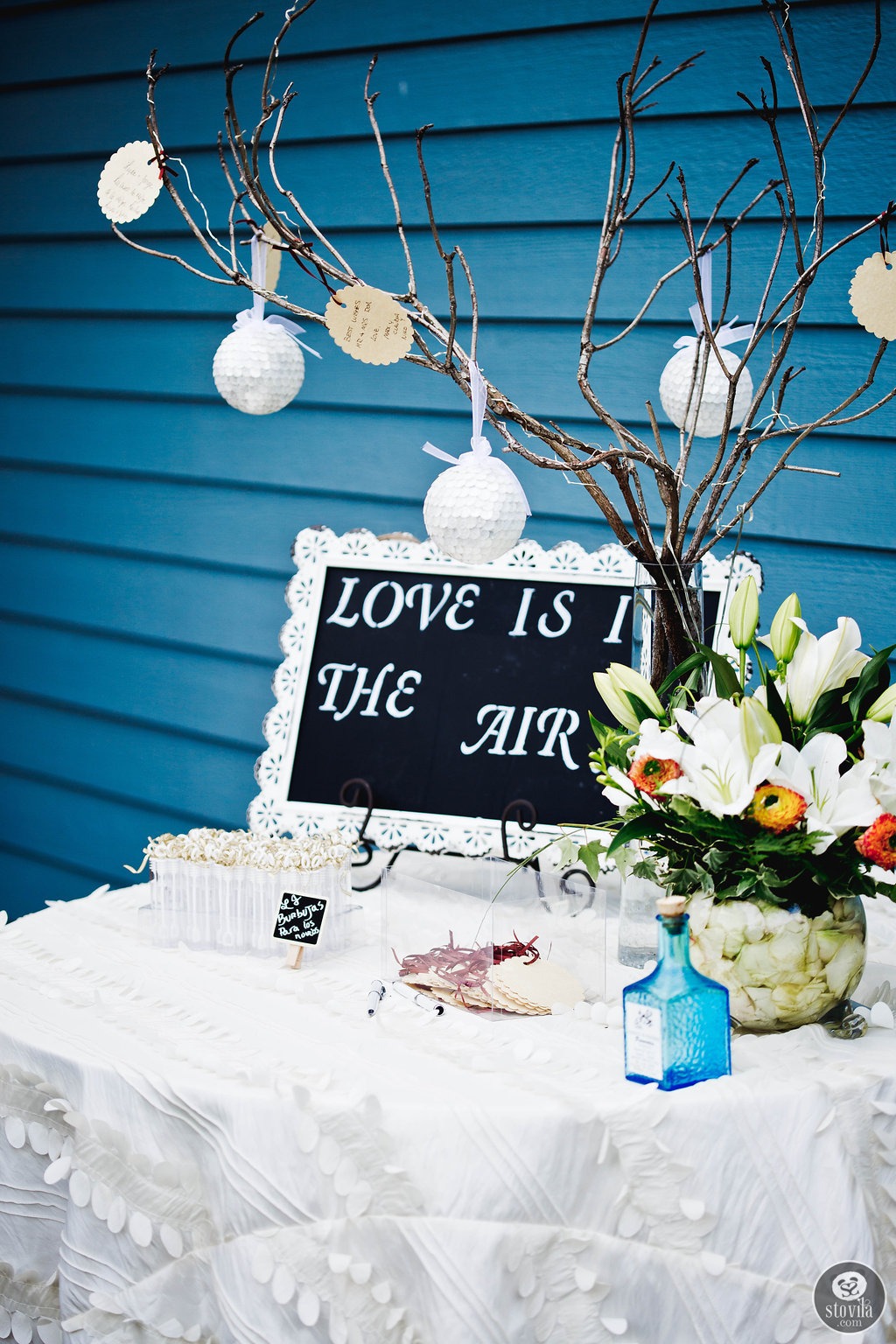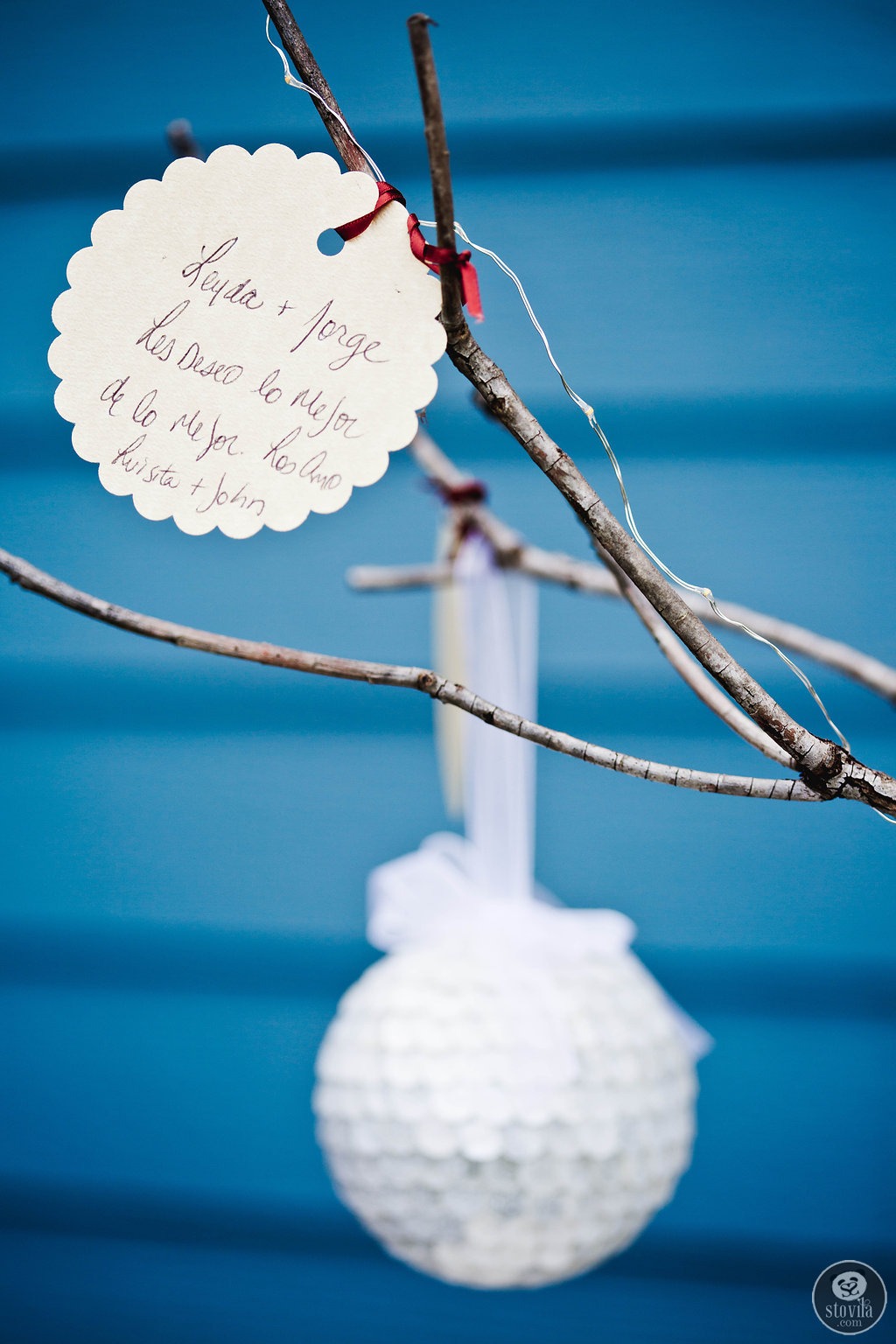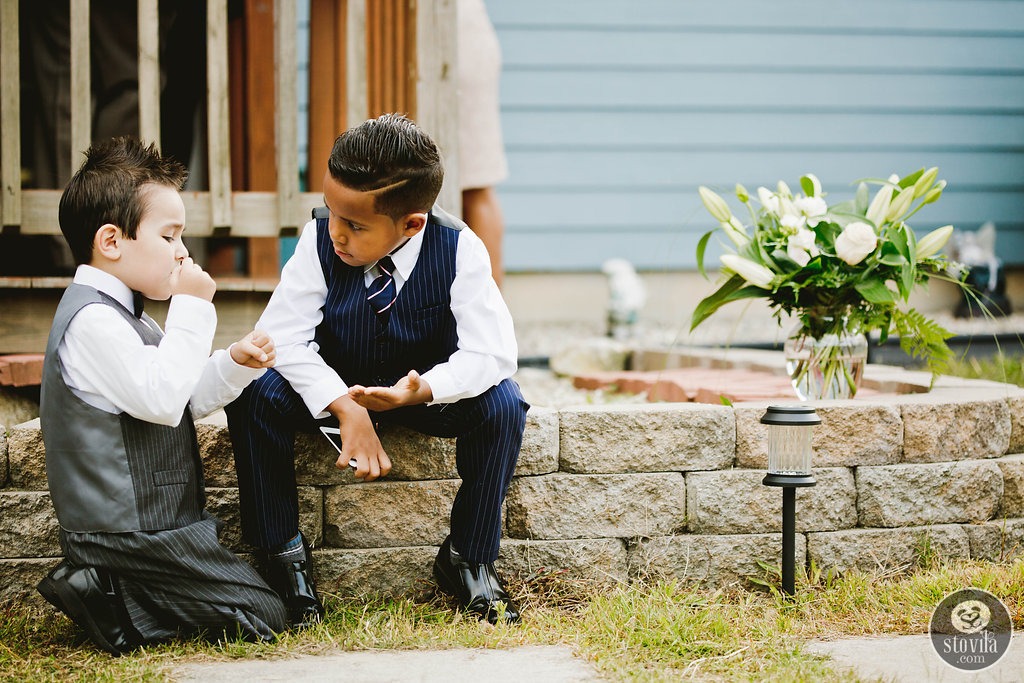 This, somehow reminds me of Godfather – that boy got the style.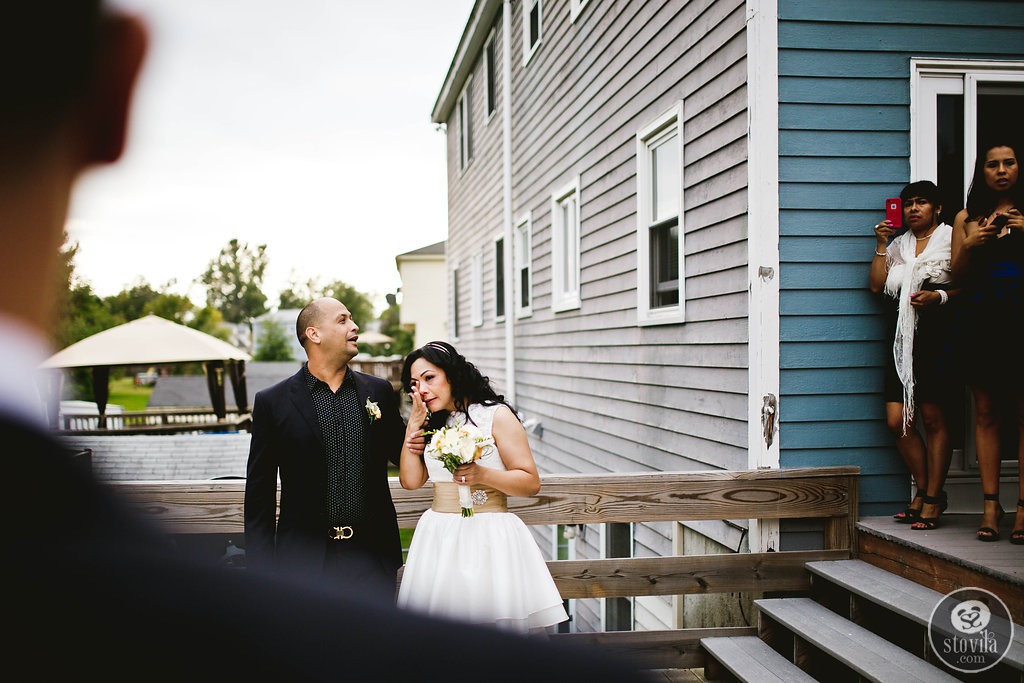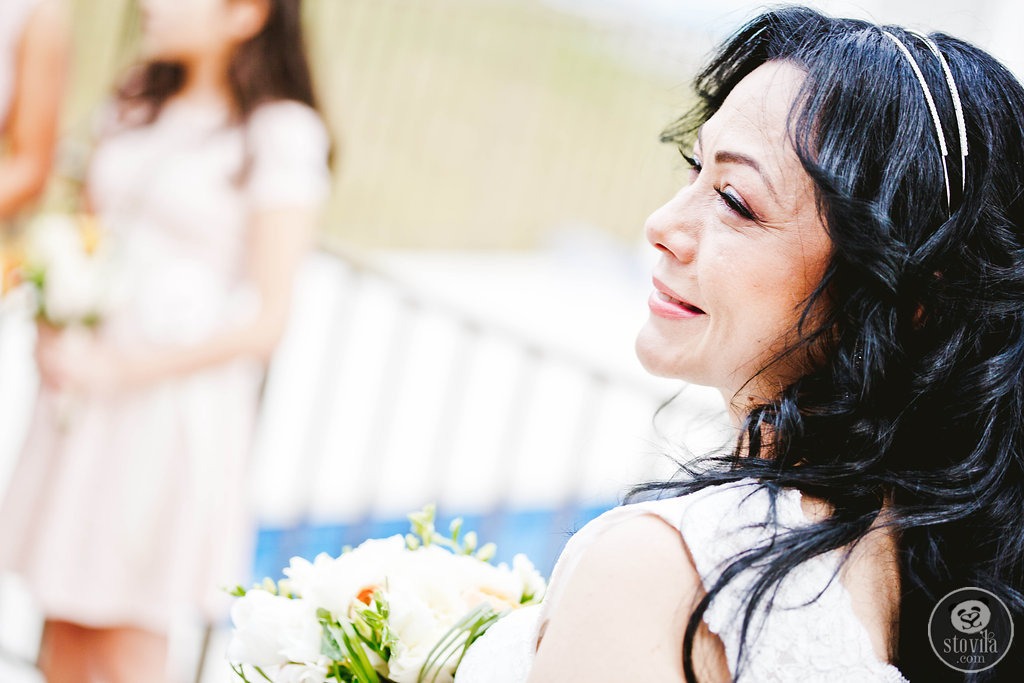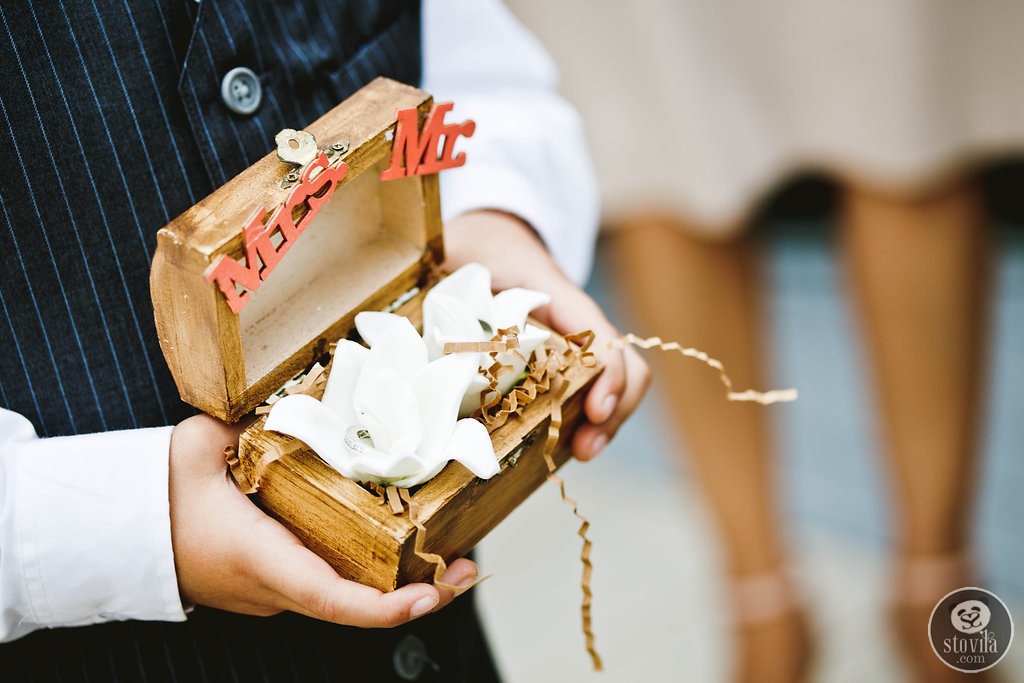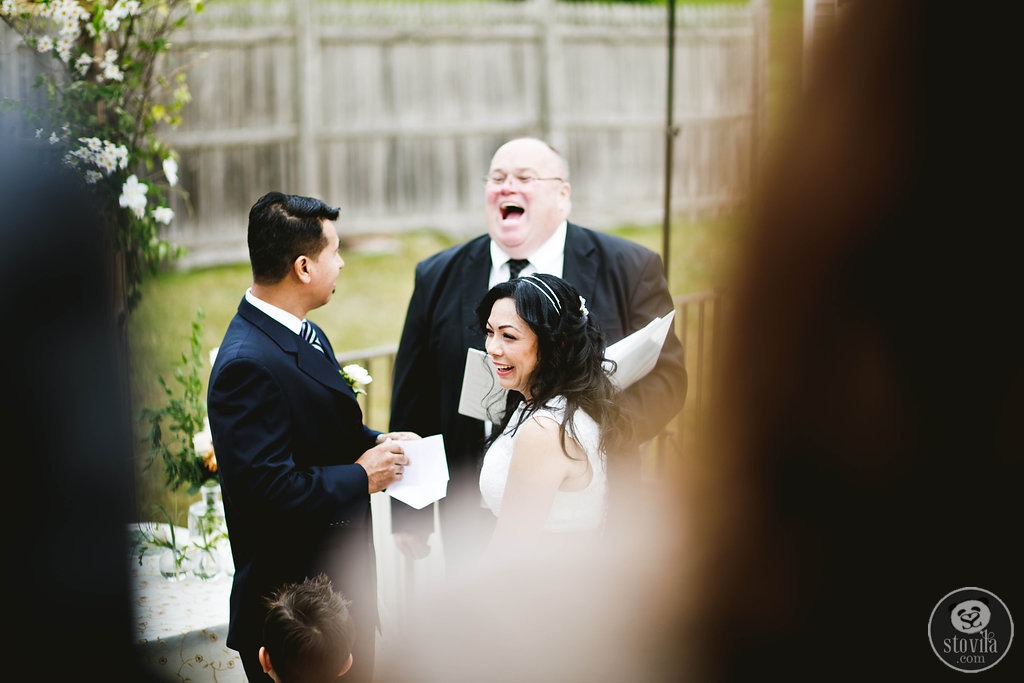 Jorge, the Groom said prior to his Vow… "Uhm.. I'm going to read my vow but it's in Spanish." – The Justice of the Peace replied "OK, I believe that it is a vow and you'll say good things" as he burst in laughter.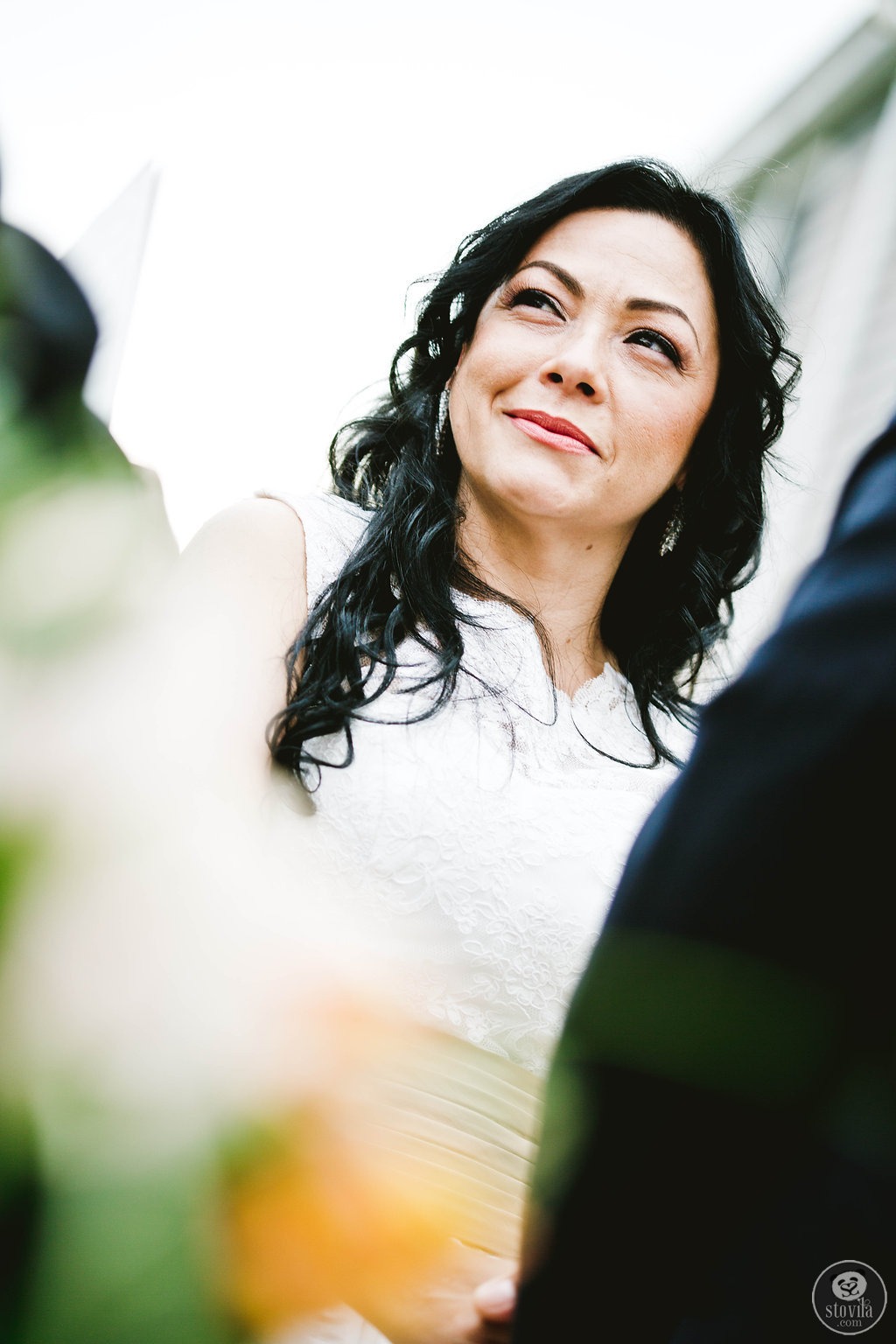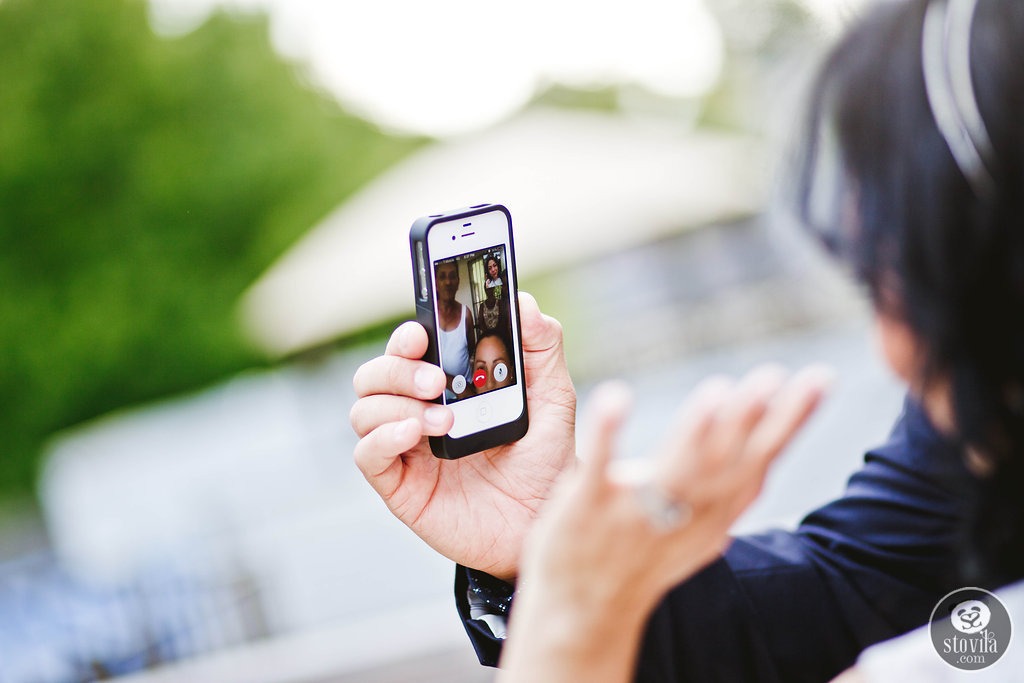 With the distance family and relatives whom could not attend the wedding.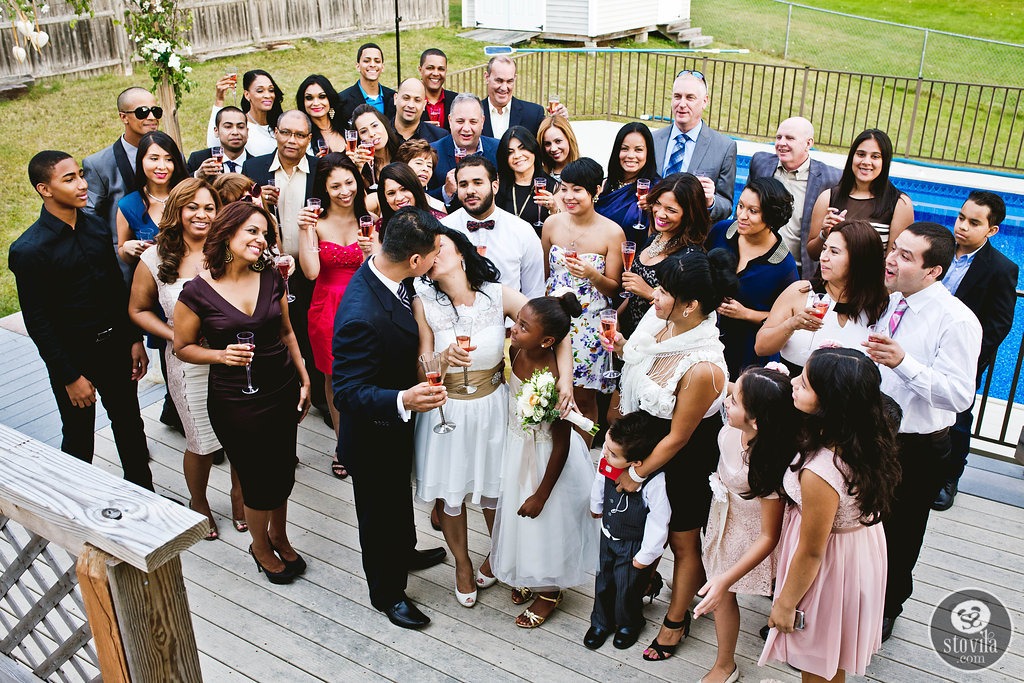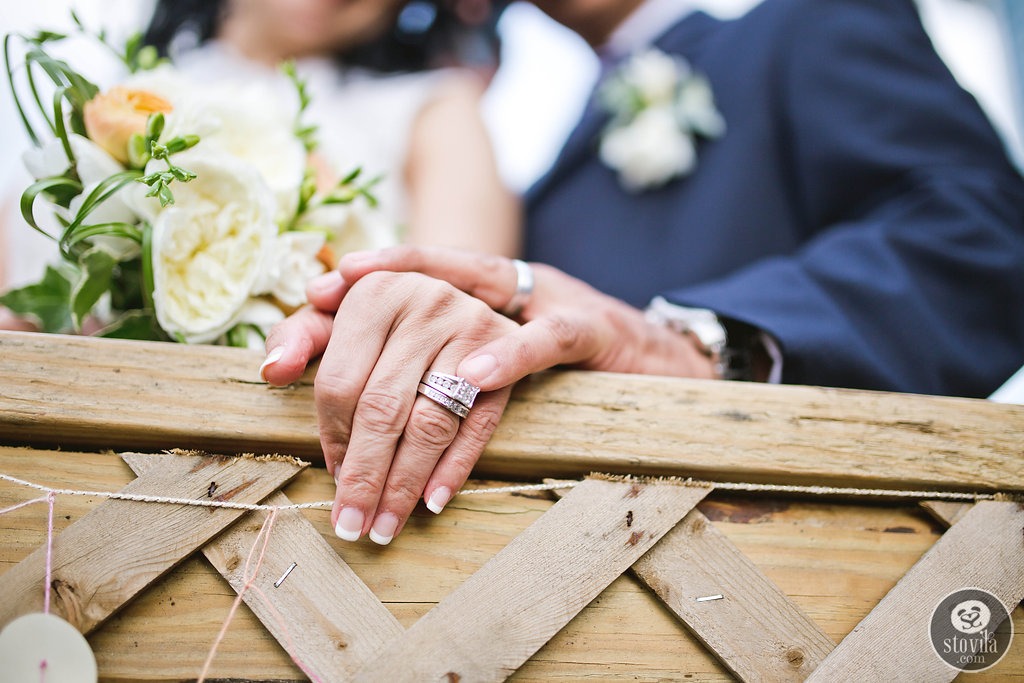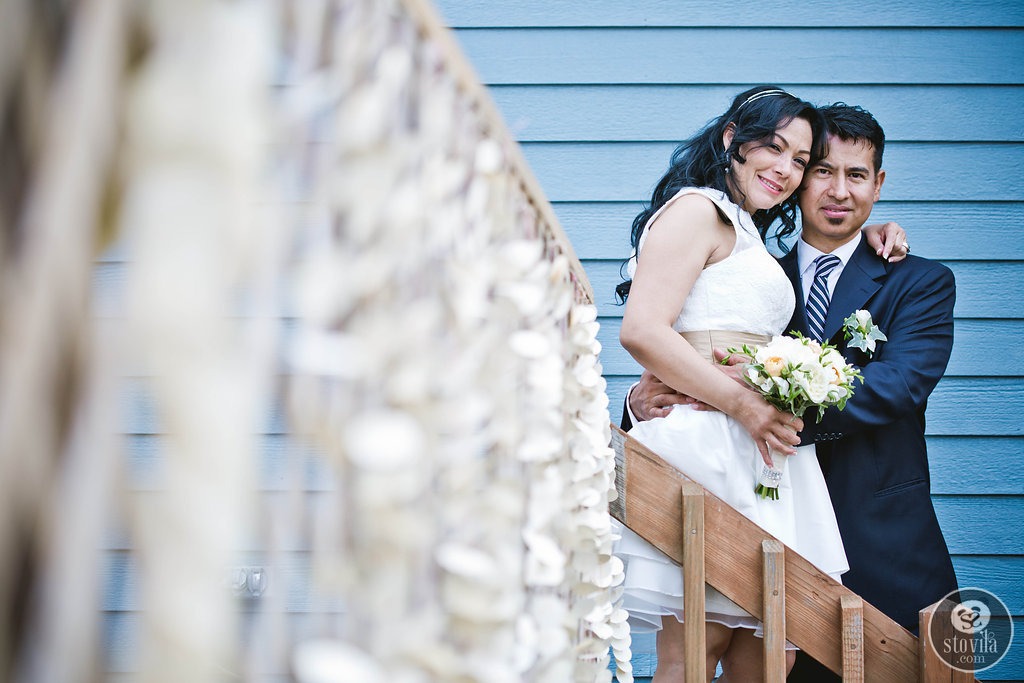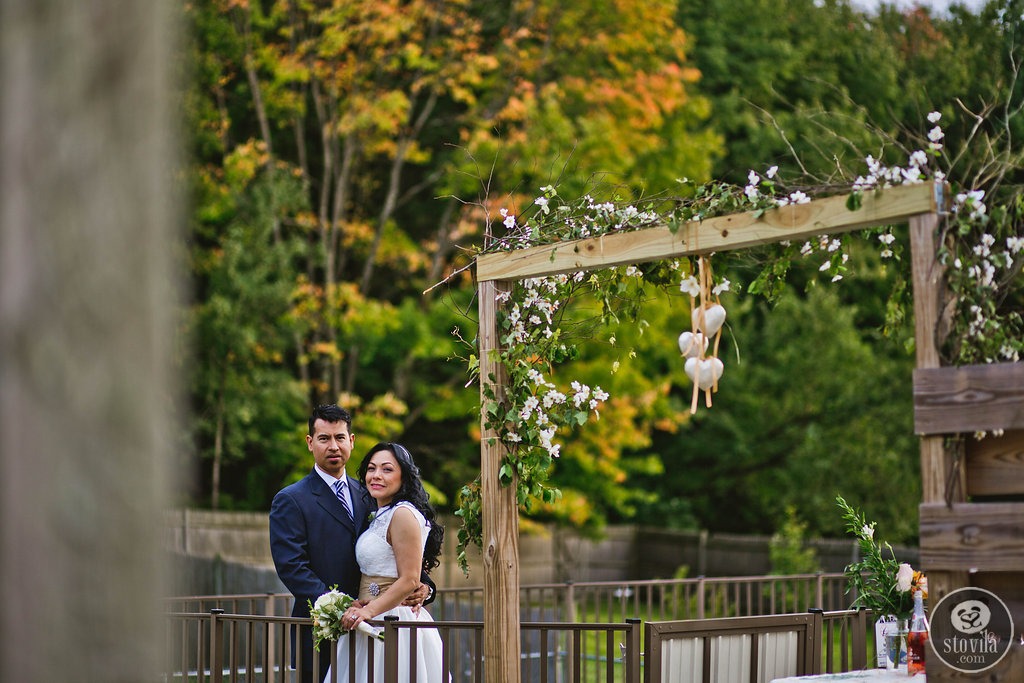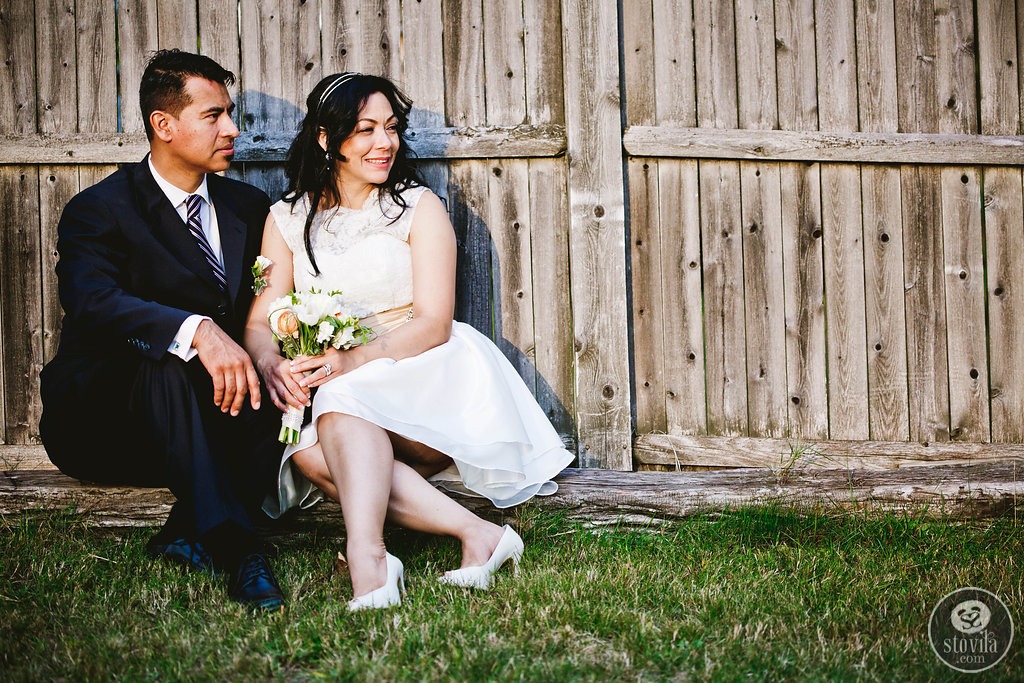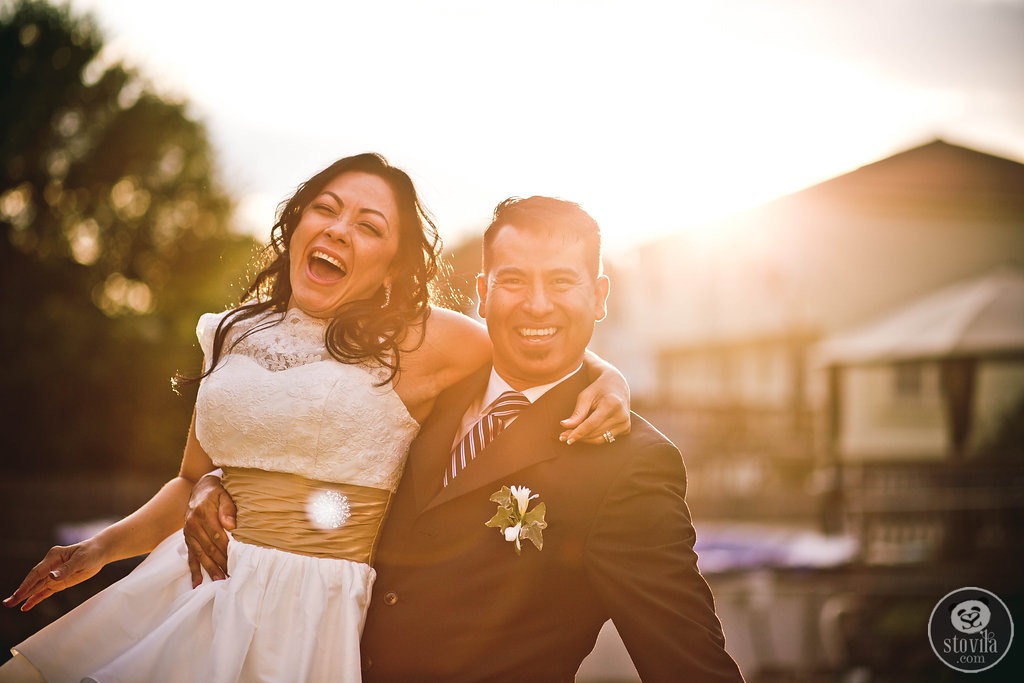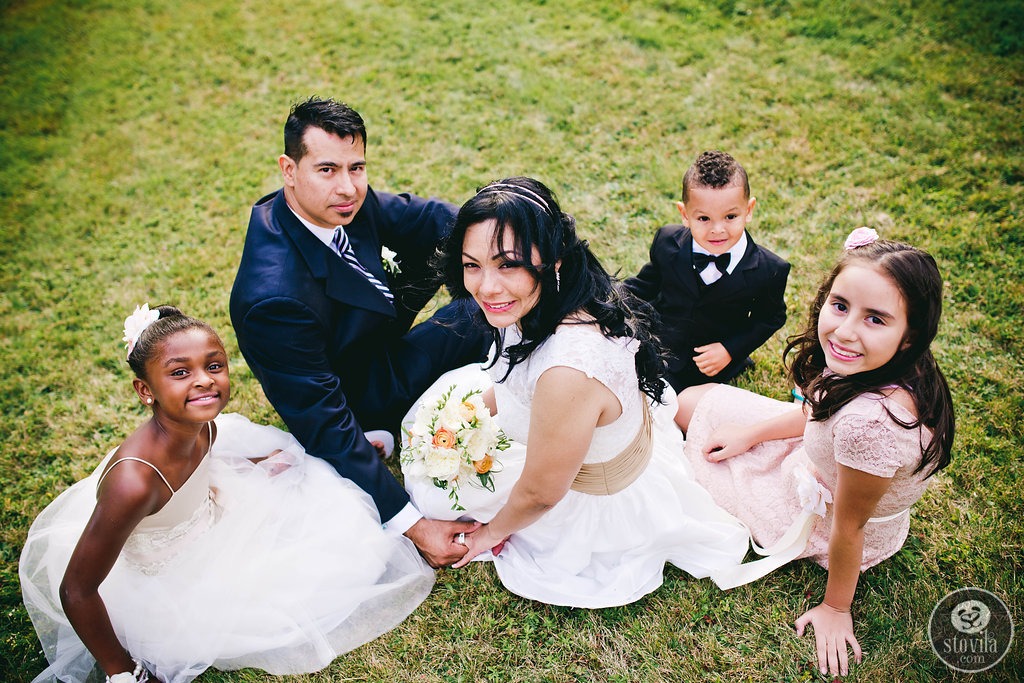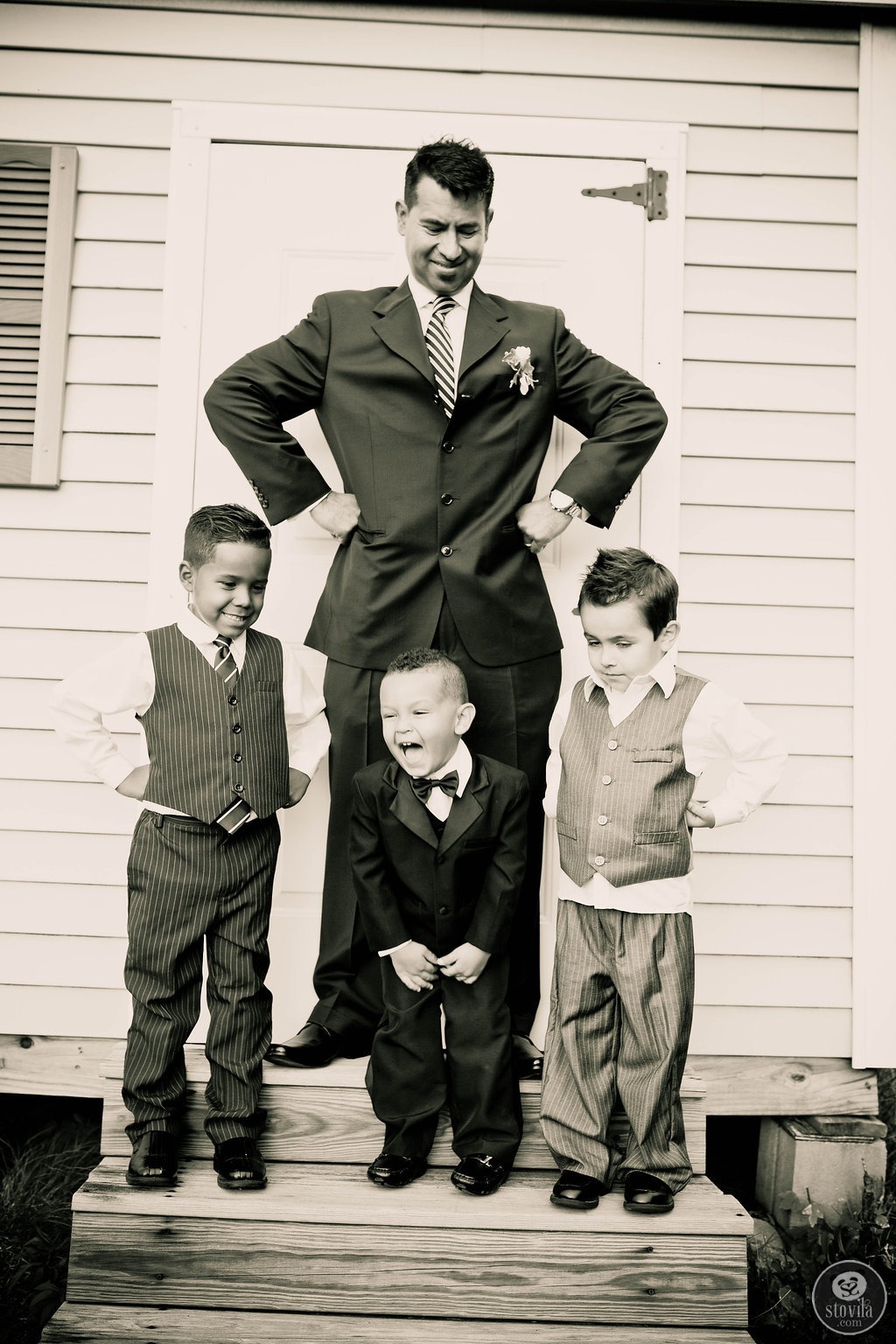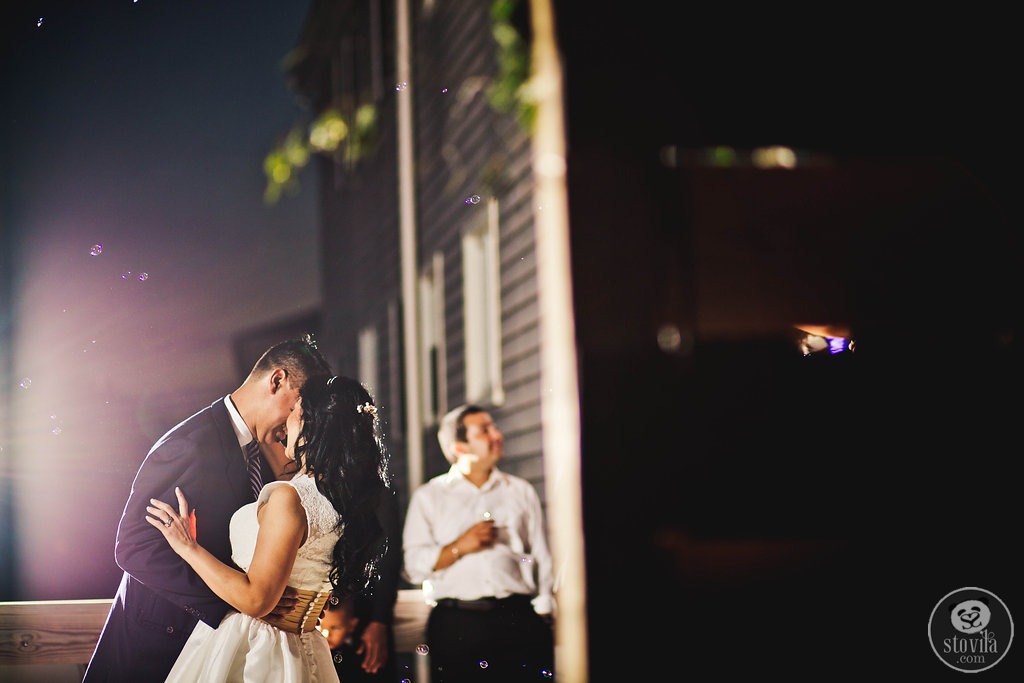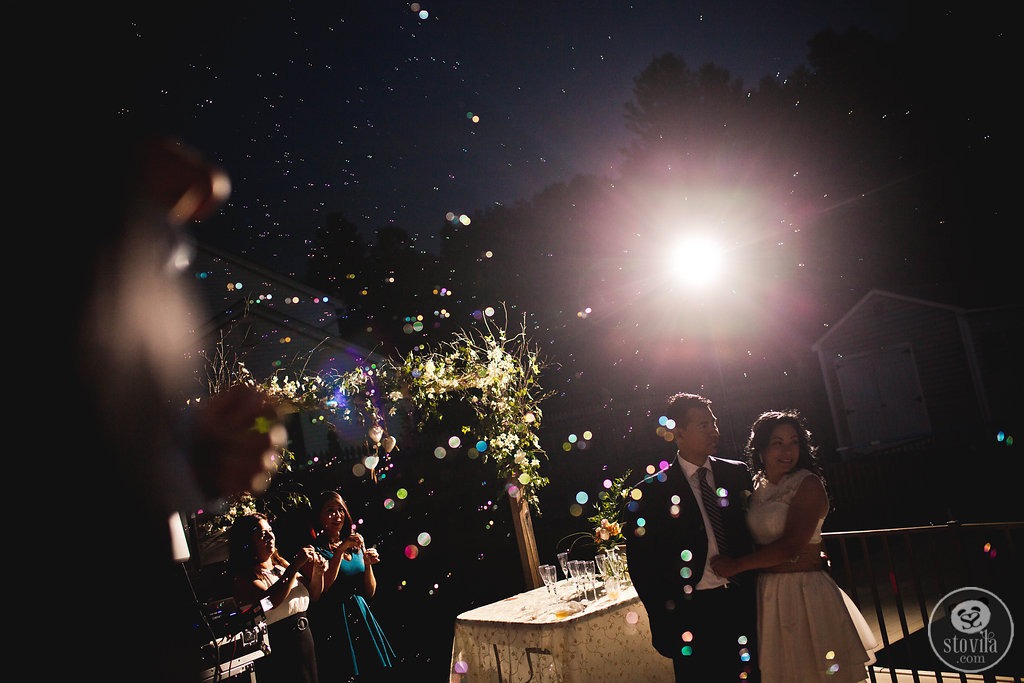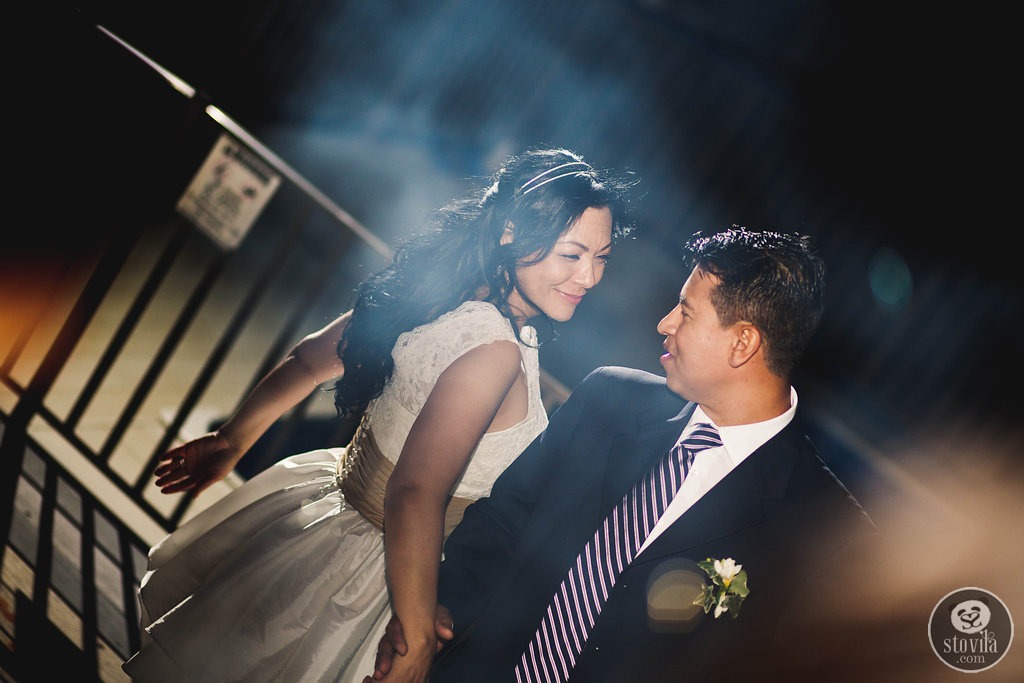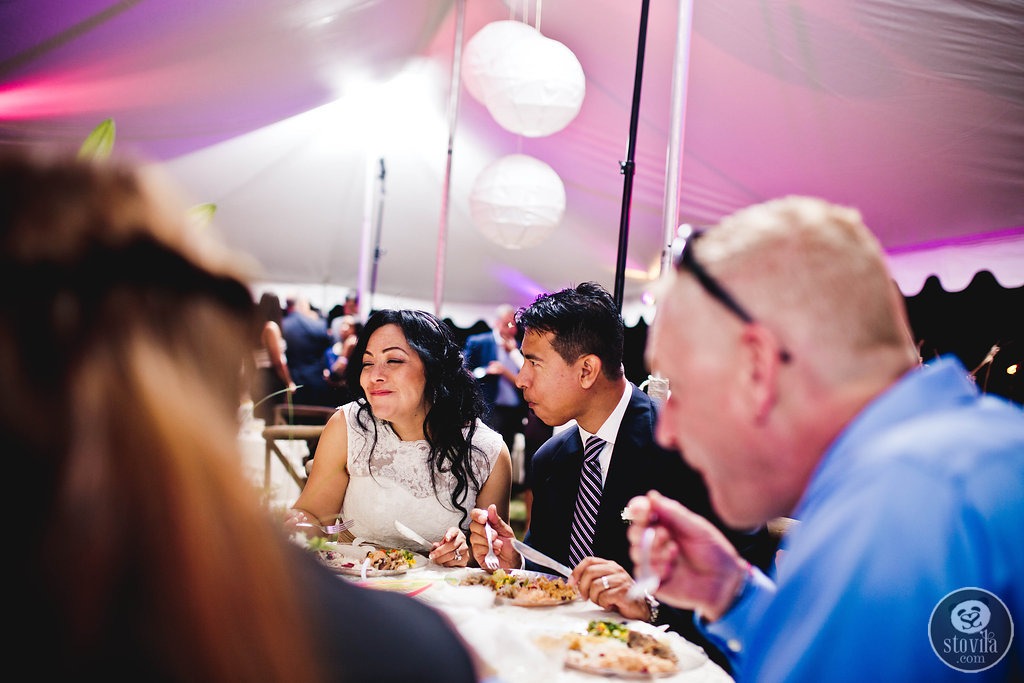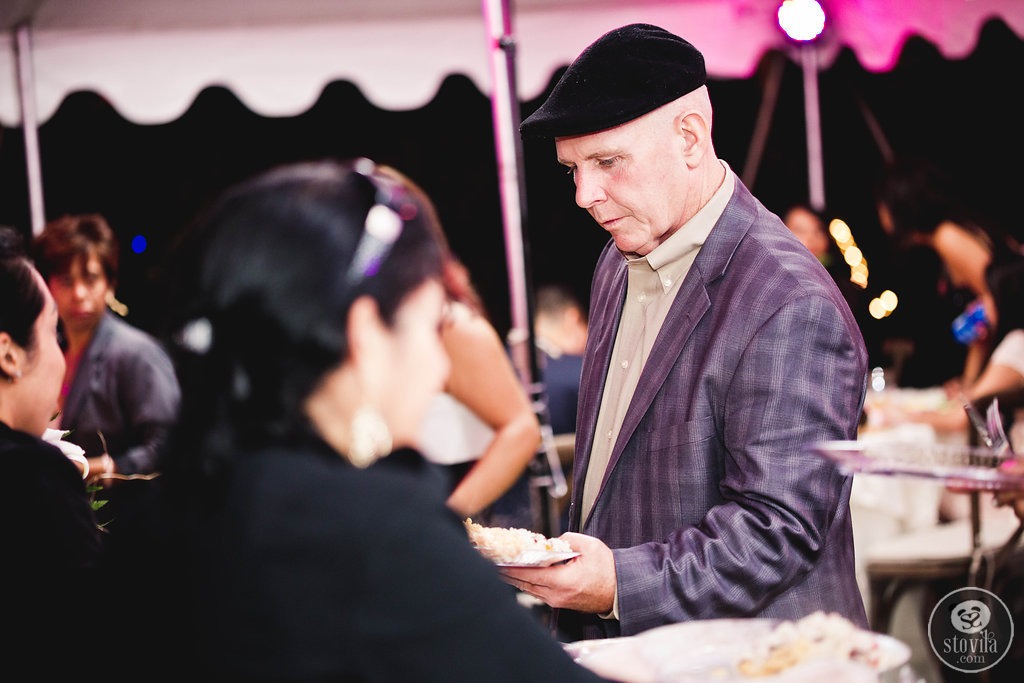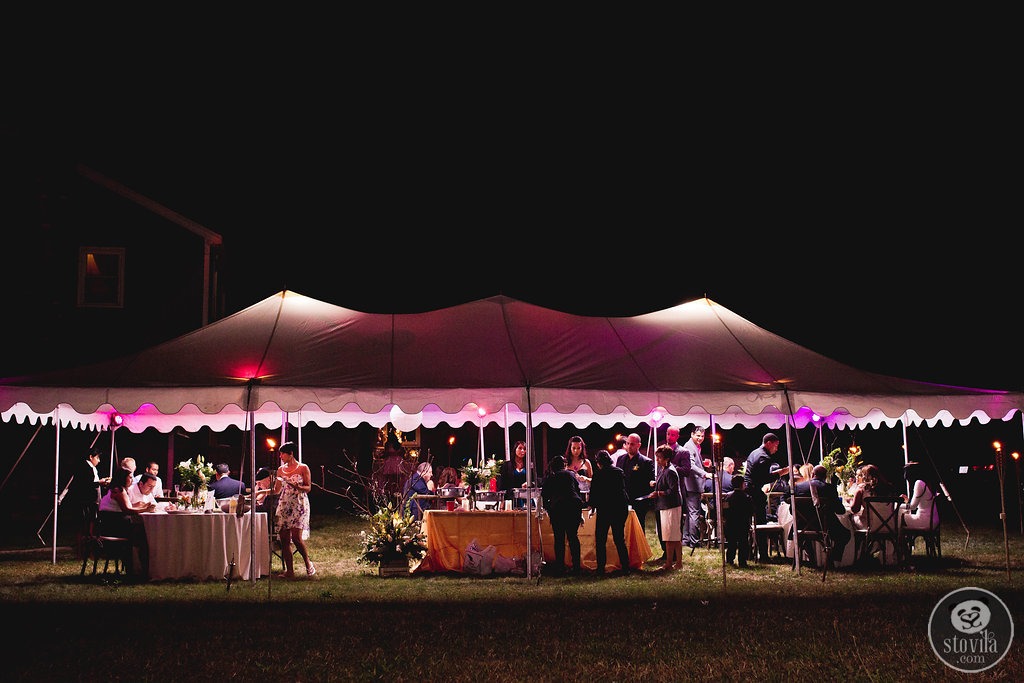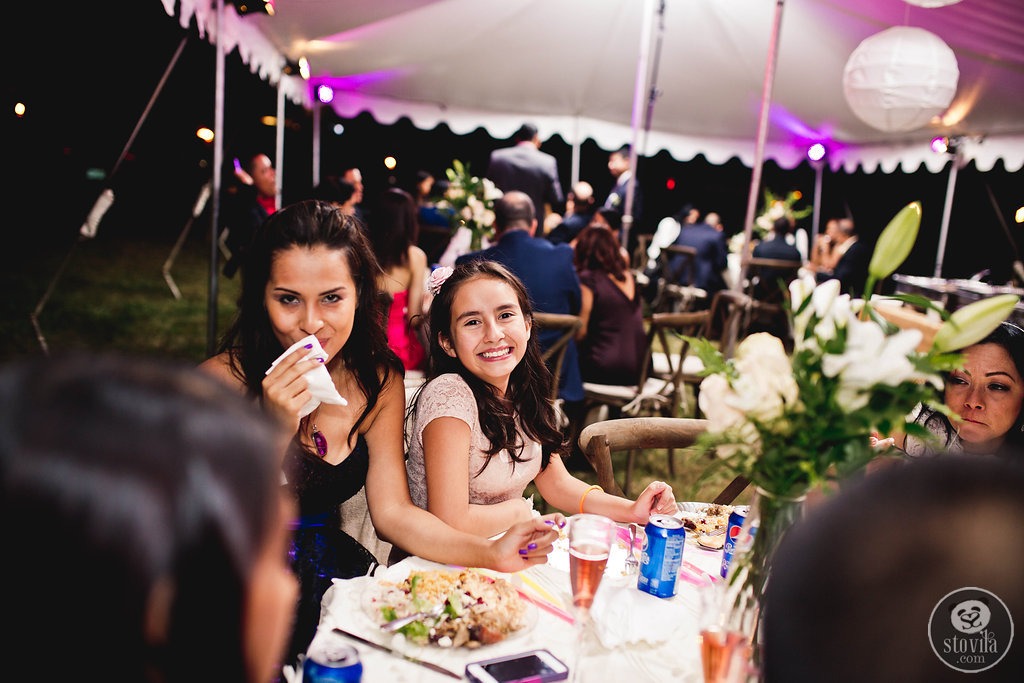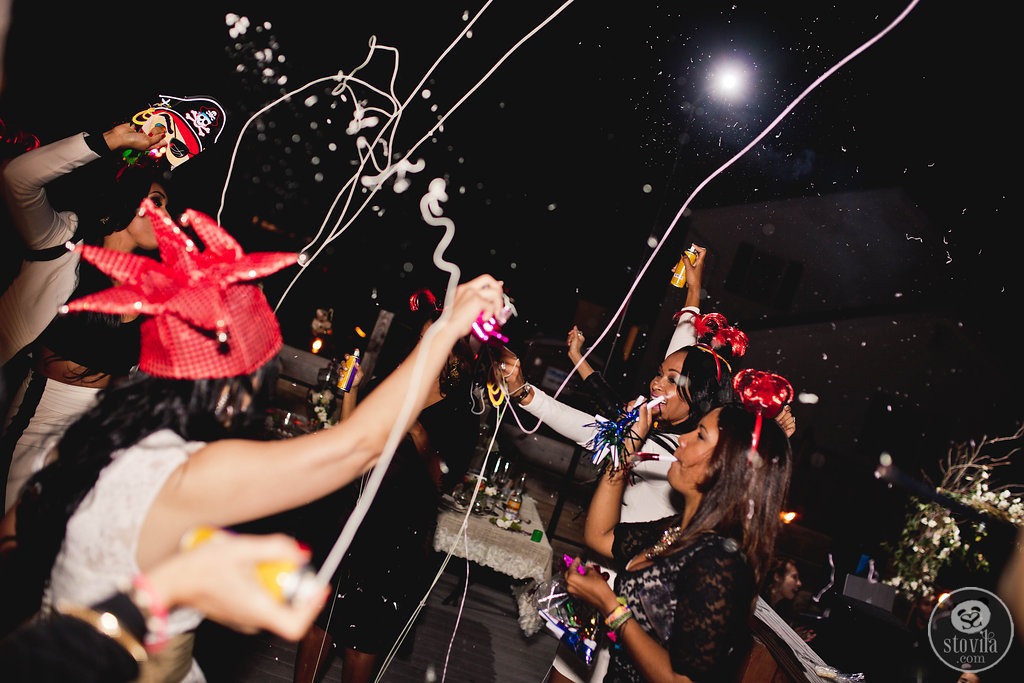 CRAZY HOURS started!